Best Running Shoes for Women India 2023
Are you looking for best running shoes, trust me it's an overwhelming task to find right one for you as there are so many types of running shoes available in the market.
When I started running, I never thought about running shoe. After initial 2 weeks of running I started to feel pain in my foot in the first week itself and my running partner told me the pain is common for all who starts new.
During that second week I came across an article research based on Running shoes, their cushioning, its bending stiffness, with impact of body force and their comfort level. Its then I realized why we should go and search for the best running shoes as per the feet type.
Below are the choices for the best running shoes available for any range of budget in market and also online (you have return options too, do check before buying online).
Brands to go for Running Shoes in India 2023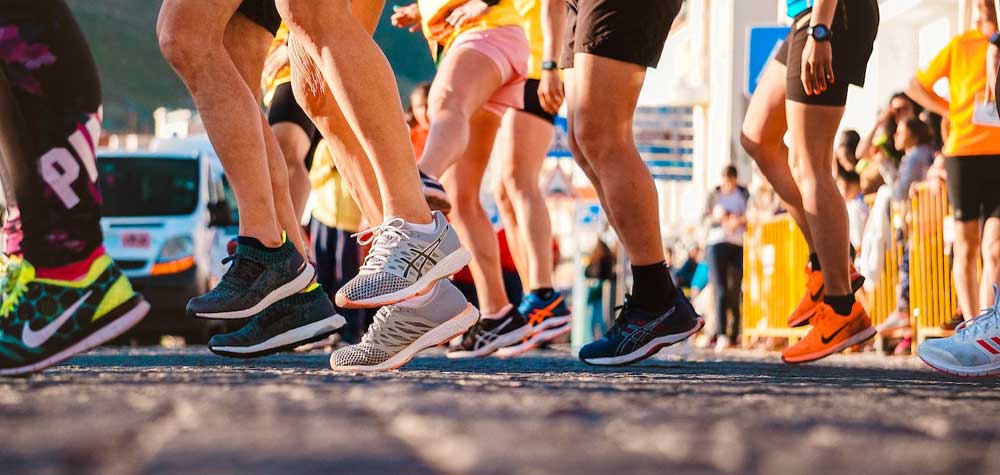 UNDER ARMOUR Sneakers
Under Armour footgear are best and most wished shoe for daily use, workouts and for running. These shoes give one of the best cushioning, flexibility and designed for comfortability.
Under Armour an American company overtook even Adidas in apparel and footwear sales to become the second biggest sports brand. They lost grounds mostly due to branding problem and their products are mostly undervalued for its quality and built.
On a side note they are the most sought after brand for its stylish and innovative designs among its fans and followers. Most of its products is produced in China, Jordan, Vietnam, and Malaysia.
---
REEBOK – Gym Footwears
Reebok is owned by Adidas and the plans to sell its Reebok brand after 15 years due to coronavirus pandemic. In clothing & footwear brand Reebok is the 10th most popular brand in the world.
Reebok are designed to support your feet and keep them comfortable during the whole running time. They are well known for their comfort and durability and one of the best shoes if you want to wear it for whole day.
---
PUMA – Training Shoes
PUMA a Herzogenaurach, German company brand internationally recognized for excellent running shoes, for their comfort and durability. China and Vietnam are their main manufacturing units from where it is supplied to the whole world.
Puma shoes are not only meant for running but they are also for all-day wear and regular training sessions. Puma shoes fits in your day to day needs and also looks stylish at the same time.
---
NEW BALANCE – Best running & walking shoes
A New Balance shoe is a top choice among the people who are having flat feet. Though its product is said to be made in USA, in reality it is outsourced to China and other Asian countries as mentioned in Academic studies report.
Such a claim is countered by its support team that more than 4 billion pairs in a year are manufactured in USA that is almost 70% of sales.
New Balance shoes are made for comfort, quality, support, cushioning, and stability. New balance footwears are more than a running shoe, it is a top choice among walkers.
---
ASICS – Best Shock absorbant running shoes
The Japanese brand ASICS is well-known for producing lightweight mesh material running shoes with a great fit and comfort. The mesh provides an added ventilation and breathability as well as support.
Asics running shoe gives maximum shock absorption making it an excellent pair for long runs at a normal speed.
---
Do I need special shoe for running?
Most people will say there is no need for any special shoes as long as it is fit and comfortable to move around. That being said, they are right in their own way.
But Yes, you definitely need a special shoes as every person has different feet type, and if you use shoe according to your feet, there is less chance of injury and you will find it to be fit and comfortable in your running journey.
How to find your feet type?
In general the feet type is categorized as Normal Arch, Flat Arch and High Arch. Finding it is quite simple. Dip your feet in water and then walk on floor and try to compare it with the the images below to find what type of feet you have.
Type of Feet
Seeing and comparing the image you got an idea of your feet type. Now we also needs to know about your pronation.
How do I know if I pronate, before buying a running shoes?
First lets know what is pronation and why it is important to know before buying a shoes for your feet type.
Pronation is a natural thing, basically it means how your feet rolls or in general term while walking or running which part of feet is taking most of your body weight.
To know your Pronation type take your shoes you wear normally and see the back side and compare with the image below. This will give you an idea, which part of feet is taking maximum weight normally.
pronation type
Now that you have got a good picture of your feet type and pronation it gets a bit easier to decide what kind of running shoes you need.
What to consider when buying a running Footwear?
If you have seen above things about feet type and your pronation type, then it gets easy to find the best shoes for you. Basically running footwears are manufactured on basis of three major condition, you know about it by now.
Keeping all above detail running shoes can be said to be one of these:
Motion Control Footwear
We all know and heard a lot about having flat feet. Its normal and not to worry too much unless it happened due to some critical medical condition. People with Flat Arch tend to over pronate so for them it is better to go for Motion control shoes as they are sturdy and controls foot movement.
Stable Footwear
Stable shoes are built in such a way that it gives stability to back of foot and flexibility on the front foot area. This kind of shoe is good for people who have normal arch and don't pronate too much.
Cushioned Footwear
People with high arch needs shoes with proper cushioning to absorb pressure of the foot striking the surface while running or walking.
Which sole is better for running sneakers?
Polyurethane soles or PU soles as commonly known has revolutionized the whole shoe production industry for its affordability, durability and comfortability. PU Soles provides wear and tear resistance with its soft texture and high elasticity. They also provide better traction on wet surface.
Final Word
Do you really need expensive running shoe?
A study done by Jens Jakob, based on reviews of more than 134,867 and checking almost 24 running shoes brands, it was determined that expensive shoes don't mean that they are best running shoes. If you know your kind of feet and pronation and search a shoe which is fit and comfortable and according to your needs is the best running shoe.
"…. the running shoe ….. could be called the Swiss Army knife of footwear ….. what appeal is there to a shoe whose only selling point is comfort?"
– by Mimi Pond