In an era where technology has revolutionized our lives, video doorbells have emerged as an essential component of modern home security systems. These innovative devices not only allow you to see and communicate with visitors at your doorstep but also provide added convenience and peace of mind. With a plethora of options available in the market, choosing the best video doorbells can be a daunting task. But fret not! In this comprehensive guide, we have curated a list of the top video doorbells that offer excellent features, superior performance, and uncompromising security. Whether you're concerned about home safety or simply want to keep tabs on package deliveries, our selection of the best video doorbells has got you covered.
Best Video Doorbells: Our Top Picks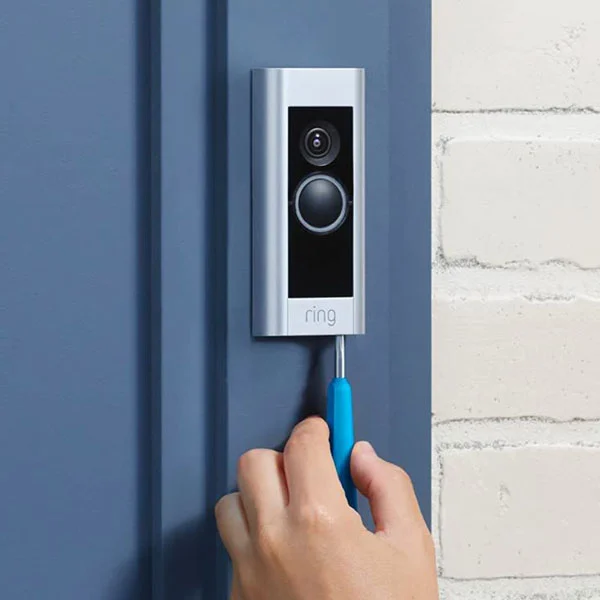 The Ring Video Doorbell Pro stands out as one of the best video doorbells available on the market. With its 1080p HD resolution and enhanced motion detection, it captures crystal-clear footage and alerts you to any suspicious activity. The device's two-way audio allows seamless communication with visitors, even when you're not at home. Its advanced features, such as 3D motion detection and customizable motion zones, ensure accurate notifications and minimize false alarms. Additionally, the Ring Video Doorbell Pro integrates seamlessly with other Ring devices, creating a comprehensive home security ecosystem.
---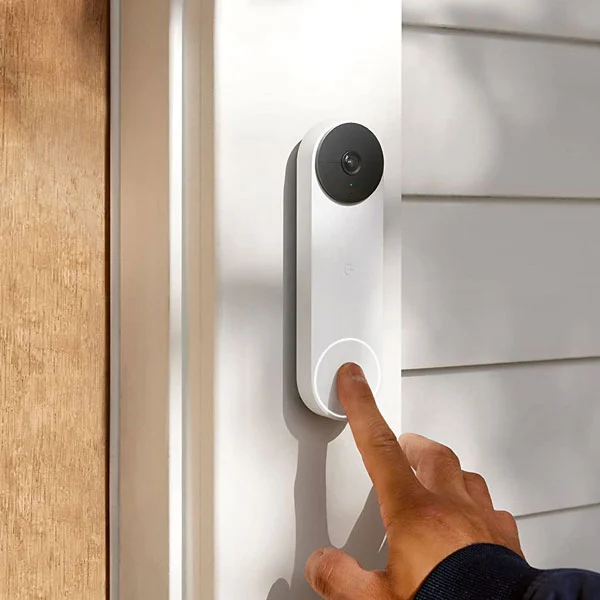 The Nest Hello video doorbell offers an outstanding combination of video quality and intelligent features. With its 160° field of view and HDR imaging, it provides sharp and detailed footage, even in challenging lighting conditions. The device's facial recognition feature enables personalized notifications, letting you know who is at your door. The Nest Hello also integrates well with other Google Nest products, allowing you to create a connected and smart home ecosystem.
---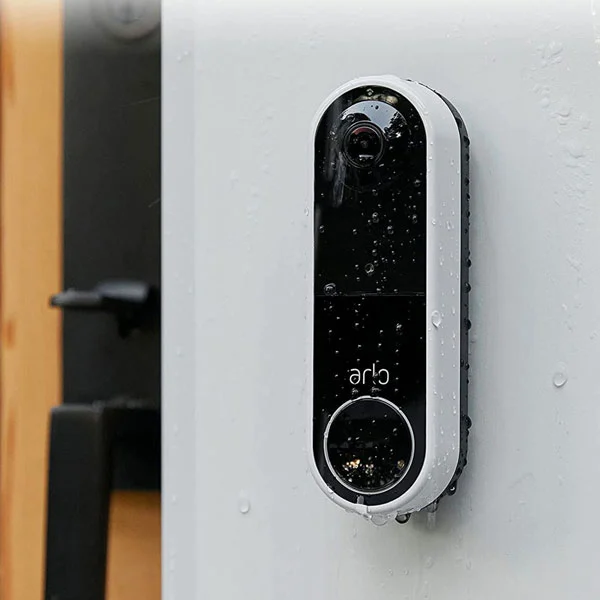 The Arlo Video Doorbell boasts a wide 180° viewing angle, providing a comprehensive view of your doorstep. Its 1080p HD video quality ensures clear visuals, and the device's night vision capabilities enable 24/7 monitoring. One standout feature of the Arlo Video Doorbell is its quick response time, ensuring that you can engage with visitors promptly. The device also includes pre-recorded quick reply messages, allowing you to respond to guests even when you're unable to answer the door.
---
The Eufy Security Video Doorbell offers a host of features while prioritizing user privacy. With its 2560 x 1920 resolution, it delivers high-quality video footage, and its advanced AI algorithms accurately detect human activity. The device provides local storage options, allowing you to save recordings without relying on cloud subscriptions. Eufy's military-grade data encryption ensures the utmost security and protects your privacy from external threats.
---
The August Doorbell Cam Pro excels in its seamless integration with smart locks, offering a comprehensive smart home security solution. The device's HindSight technology captures video recordings before motion is detected, ensuring you never miss a crucial moment. Its easy installation process makes it an ideal choice for DIY enthusiasts. The August Doorbell Cam Pro also supports voice commands, allowing you to control your doorbell using virtual assistants like Amazon Alexa or Google Assistant.
---
Benefits of best video doorbells
Video Doorbell Camera are Small in size and easy to use. With Video doorbells you can keep watch on the front door activity from home or away, it's a lifesaver, when you are out of home.
1. Discourage Thieves
Having a Video Doorbell Camera sends a message that your house is under surveillance, and this discourages potential thieves from breaking into your home.
2. Visitors Screening
Video Doorbell Cameras gives a security to the people inside the house. It sends the video of visitors on your smartphone or monitor screen to decide whether you wish to answer the door or not.
3. Peace of Mind
Video Doorbell Security Cameras gives you peace of mind while you are away from home as you can have live real-time videos of house front door. If any motion detected in front of house, the doorbell security camera will send alarm notification on your smartphone.
Conclusion
When it comes to enhancing the security and convenience of your home, investing in the best video doorbells is a wise choice. With their advanced features, superior video quality, and seamless integration with smart home devices, these video doorbells offer a holistic solution for monitoring and managing your doorstep. Whether you prioritize exceptional video resolution, intelligent notifications, or local storage options, our selection of top video doorbells has something for everyone. Choose the perfect video doorbell that suits your needs and take control of your home security like never before.
Frequently Asked Questions (FAQs)
1. Are video doorbells compatible with both Android and iOS devices?
Yes, most video doorbells are designed to work with both Android and iOS devices. Simply download the corresponding app from the respective app stores, follow the setup instructions, and you'll be able to access your video doorbell's features on your smartphone or tablet.
2. Can video doorbells record footage at night?
Yes, many video doorbells are equipped with night vision capabilities, allowing them to capture clear footage even in low-light conditions. Make sure to choose a video doorbell with enhanced night vision if night-time surveillance is a priority for you.
3. Do video doorbells require professional installation?
Most video doorbells are designed for easy installation and can be set up by homeowners themselves. They typically come with step-by-step instructions and necessary mounting hardware. However, if you're uncomfortable with DIY installation, you can always hire a professional for assistance.
4. Can I view the footage from my video doorbell remotely?
Yes, one of the significant advantages of video doorbells is the ability to access live or recorded footage remotely. As long as you have an internet connection, you can view the footage and receive notifications on your smartphone or tablet, no matter where you are.
5. Are video doorbells weatherproof?
Yes, most video doorbells are designed to withstand any weather conditions. They are typically rated for outdoor use and are resistant to rain, dust, and extreme temperatures. However, it's essential to check the specifications of the doorbell you're interested in to ensure its suitability for your specific climate.
6. Can I integrate video doorbells with other smart home devices?
Absolutely! Many video doorbells are compatible with other smart home devices and platforms. You can integrate them with virtual assistants, smart locks, security systems, and even smart lighting. This allows you to create a comprehensive and interconnected home automation ecosystem.