The Electric Shaver vs Razor Showdown!
It's time for the epic showdown between Electric Shaver vs Razor – which one is better? For many men, this is an age-old question that can be difficult to answer. Both electric shavers and razors have their own unique advantages and disadvantages, so it can be hard to determine which one is truly superior.
In this blog post, we'll look at the pros and cons of electric shavers vs razors and ultimately decide which is the better option. So, get ready and prepare to enter the electric shaver vs razor showdown!
The Pros and Cons of an Electric Shaver
Electric shavers are a convenient and easy way to shave. They're small, portable and powered by a battery or plug, so you don't have to worry about cords or finding a place to plug them in. Electric shavers come in many shapes, sizes and price range, so there's a type for every user.
Pros of an Electric Shaver
• Dry shaving – Most electric shavers are designed to be used without water or foam, allowing you to quickly shave without having to wet your face or use a shaving cream.
• Less irritating – The electric shaver can help reduce skin irritation and razor burn.
• Wet shaving – Some electric shavers also allow you to shave with water or foam, making them great for those who prefer a more traditional wet shave.
• Hair trimmer – Many electric shavers come with a built-in trimmer, allowing you to shape your beard and mustache easily.
Cons of an Electric Shaver
• Expensive – Electric shavers can be quite expensive, especially compared to the cost of disposable razors.
• Hard to clean – Cleaning an electric shaver can be difficult as the blades can be hard to access and remove.
• Not as close of a shave as Razor – Electric shavers aren't able to get as close to skin as traditional razors, meaning you may have to go over the same area multiple times for a smooth finish.
Philips Cordless Electric Shaver S3122/55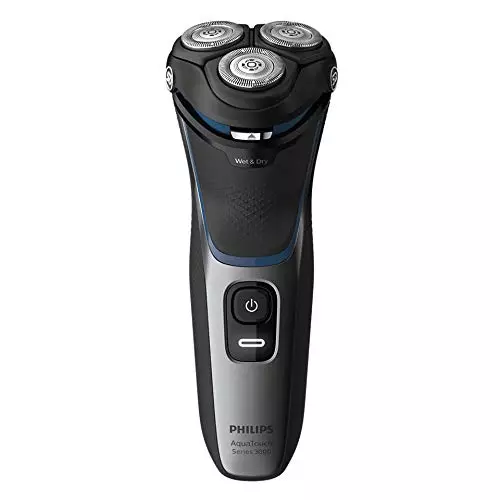 Best Dry & Wet Shaver
55 Minutes cordless use/ on 1-hour charge
Self-sharpening power cut blades
Automatic voltage:100-240 V
Clean wet shave without damage to skin
In-built pop up trimmer
5 directional pivot & flex heads
Battery indicator
ENCHEN BLACKSTONE 3 Electric Rotary Shaver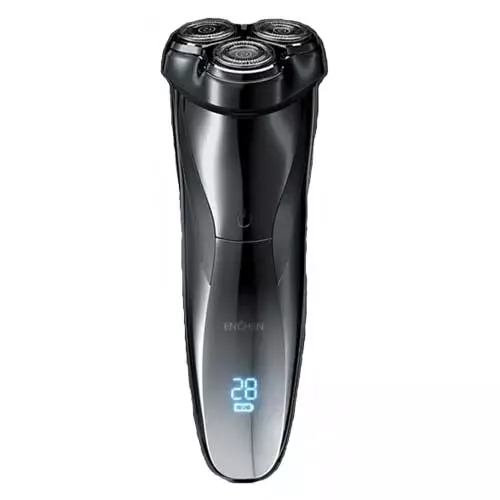 Economical Dry & Wet Shaver
Equipped with 3D floating rotary shaver head can float on 4 directions.
Provides 150 minutes of cordless runtime / 1.5 hour of charging.
Displays the shaving time remaining
Safety lock function protects from unexpected starting.
One-touch pop-up trimmer for a clean-cut look to complete your facial hair grooming routine.
IPX7 Waterproof Multifunctional Electric Razor
For easy cleaning rinse the razor under the tap.
The Pros and Cons of a Traditional Razor
A traditional razor is a classic tool that has been used for centuries to shave hair. It's still a popular choice for many people who are looking for a good, reliable and clean shave.
Pros of a traditional Razor:
• Clean Shave – Can provide a very close shave, depending on the type of razor used.
• Economical – razors are often cheaper than electric shavers.
• Softens hair – Wet shaving with a razor can help to soften the hairs, making them easier to cut.
Cons of a traditional Razor:
• Messy – Wet shaving requires the use of shaving cream, which can be messy and take time to apply.
• Irritation – Dry shaving can lead to skin irritation or ingrown hairs if not done correctly.
• Blades Replacement – Razor blades need to be replaced regularly, making it more expensive over time.
• Hard to reach – Razors can be difficult to use in hard-to-reach areas, such as the back of the neck.
Which one is better between Electric Shaver vs Razor?
The answer to this question is largely dependent on individual preference. If you are looking for a dry shaving experience, then an electric shaver is the better option. Electric shavers allow you to shave quickly and efficiently, making them ideal for those who are in a rush. They also provide a comfortable shaving experience, as the rotating blades are able to contour to the shape of your face. Electric shavers can also come with a built-in hair trimmer for precision grooming.
On the other hand, if you prefer a wet shaving experience, then a razor is the better option. Razor blades are able to provide a much closer shave than electric shavers, making them ideal for those who want a clean-shaven look. Razor blades are also more affordable than electric shavers, making them a great choice for those who are on a budget. Additionally, razors provide more control and precision when trimming around hard-to-reach areas of your face.
Conclusion of Electric Shaver vs Razor
Ultimately, the choice between an electric shaver and a razor comes down to personal preference. Electric shavers are great for quick, efficient dry shaving while razors are ideal for a close wet shave. Both provide excellent results, so it's up to you to decide which one is best suited for your needs.