This article will examine the best Yoga Mats for home workout for varied purposes and personal preferences that are accessible in India. So let's get started and select the ideal yoga mat to improve your at-home fitness regimen!
Yoga has been incredibly popular recently, and doing it at home is now a practical approach to keep healthy and maintain overall wellbeing. A top-notch yoga mat is necessary for a relaxing and successful home workout, regardless of your level of experience.
5 Best Yoga Mats for Home Workout in India
1. Hykes Yoga Mat with Body Alignment Lines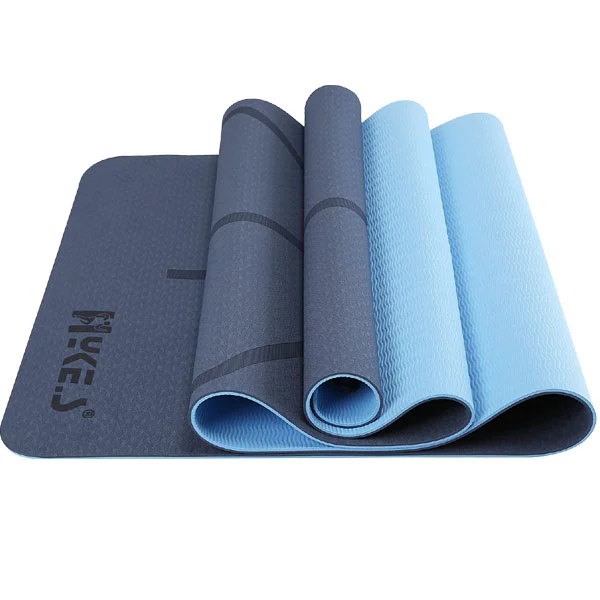 For those seeking a mat with outstanding traction and stability, the Hykes Yoga Mat is a fantastic pick. This mat's superior non-slip construction ensures a solid grip even during sweaty workouts, lowering the danger of accidents. Because of its added thickness, which offers the best joint support and cushioning, it may be used by both beginning and advanced practitioners. In addition to being portable and lightweight, the Hykes Yoga Mat is perfect for yoga practitioners who practice on-travels and at home.
2. Ida Yog Jute Eco-Friendly Yoga Mat
The Ida Yog Jute Eco-Friendly Yoga Mat is a great option if you're concerned about the environment and like green products. This mat is free of toxic chemicals and is made from sustainable materials like natural tree rubber and organic jute. It provides outstanding stability and grip, allowing you to drill without disruptions. The Ida Yog Jute Eco-Friendly Yoga Mat is also biodegradable, so you may practice yoga and at the same time benefiting the environment.
3. KRUM Exercise Mat for Yoga and Zen meditation
The KRUM Exercise mat is a great choice for anyone looking for a multipurpose mat that can accommodate both yoga and meditation practices. This mat is especially made to offer maximum comfort and support for extended meditation sessions. It allows you to sit or kneel for extended periods of time without feeling uncomfortable because to its deep cushioning and soft texture. Additionally, the KRUM Exercise mat has a non-slip surface that guarantees stability when performing yoga positions. It is ideal for establishing a calm and serene ambiance in your home practice area.
4. The Flexnest Premium Performance Mat
The Flexnest Premium Performance Mat is a dependable option if you practice aggressive yoga or like to work out hard. Modern engineering techniques were used to create this mat, which offers improved grip and stress absorption. Its sturdy design can sustain impactful motions, making it appropriate for vigorous yoga forms like Ashtanga or Power Yoga. In order to maintain a clean and safe practice environment, the Flexnest Premium Performance Mat also has a moisture-wicking surface.
5. The YOS Organic Foldable Mat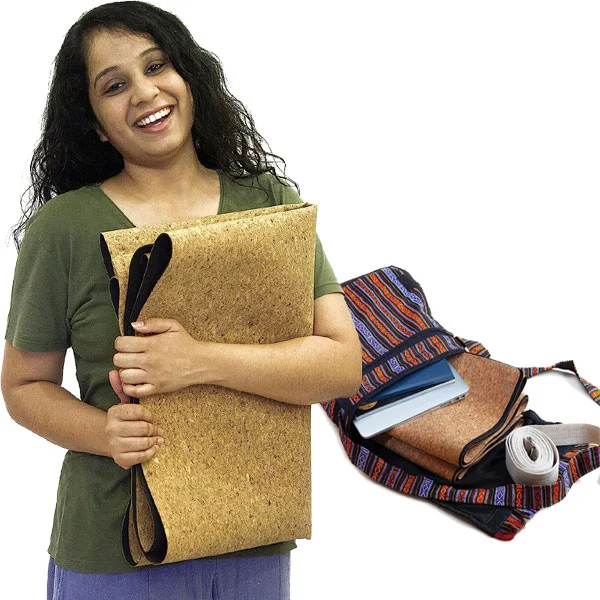 The YOS Organic Foldable Mat is an innovative choice for people who frequently travel or have little storage space. This mat is are designed for simple portability and small storage. The YOS Organic Foldable Mat doesn't sacrifice quality yet being collapsible. It provides exceptional grip, stability, and cushioning to make practicing pleasant wherever you are. This mat will be your dependable partner whether you're doing yoga in a hotel room or on the beach.
Conclusion – Best Yoga Mats for Home Workout
A high-quality yoga mat is necessary if you want to work out at home and have fun doing it. The five yoga mats described above can accommodate a variety of demands and tastes, whether your top priorities are grip, environmental friendliness, versatility, performance, or portability. Always make sure the mat you select supports your practice and meets your unique needs. Grab your favorite mat, roll it out, and start practicing yoga in the convenience of your own home!
---
FAQ – Best Yoga Mats for Home Workout in India
Can I use these yoga mats on any kind of flooring?
Yes, these yoga mats are designed to provide good stability and grip on a variety of flooring types, including carpets, hardwood, and tiles. To ensure that the mat performs to its full potential, it is always ideal to set it down on a neat and tidy, level surface.
Are these yoga mats simple to clean?
Absolutely! The majority of these mats are washable with water and a light detergent. To preserve the longevity of the mat, it is advised that you follow to the manufacturer's guidelines for proper care and maintenance.
Are these mats suitable for Bikram or hot yoga?
Yes, the Hykes Yoga Mat and the Blissful Grip Yoga Mat are in particular well-suited for hot yoga or Bikram yoga. Even during vigorous sweat-inducing exercises, you will remain stable and comfortable because to their superb grip and moisture-wicking qualities.
Can I use these mats for other exercises other than yoga?
Certainly! These mats are adaptable and may be used for many different exercises, such as Pilates, stretching, and core exercises. They are suitable for any activity that calls for a cushioned and supporting surface due to their stability and cushioning.